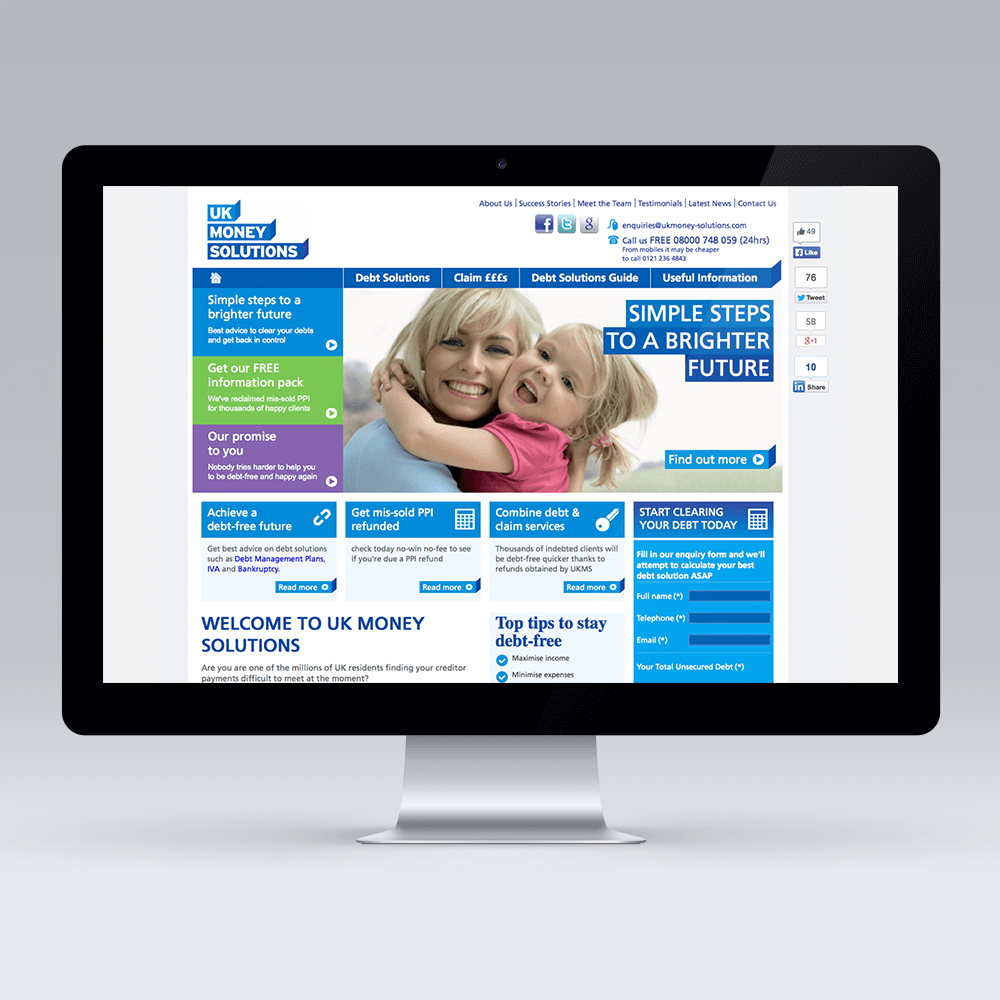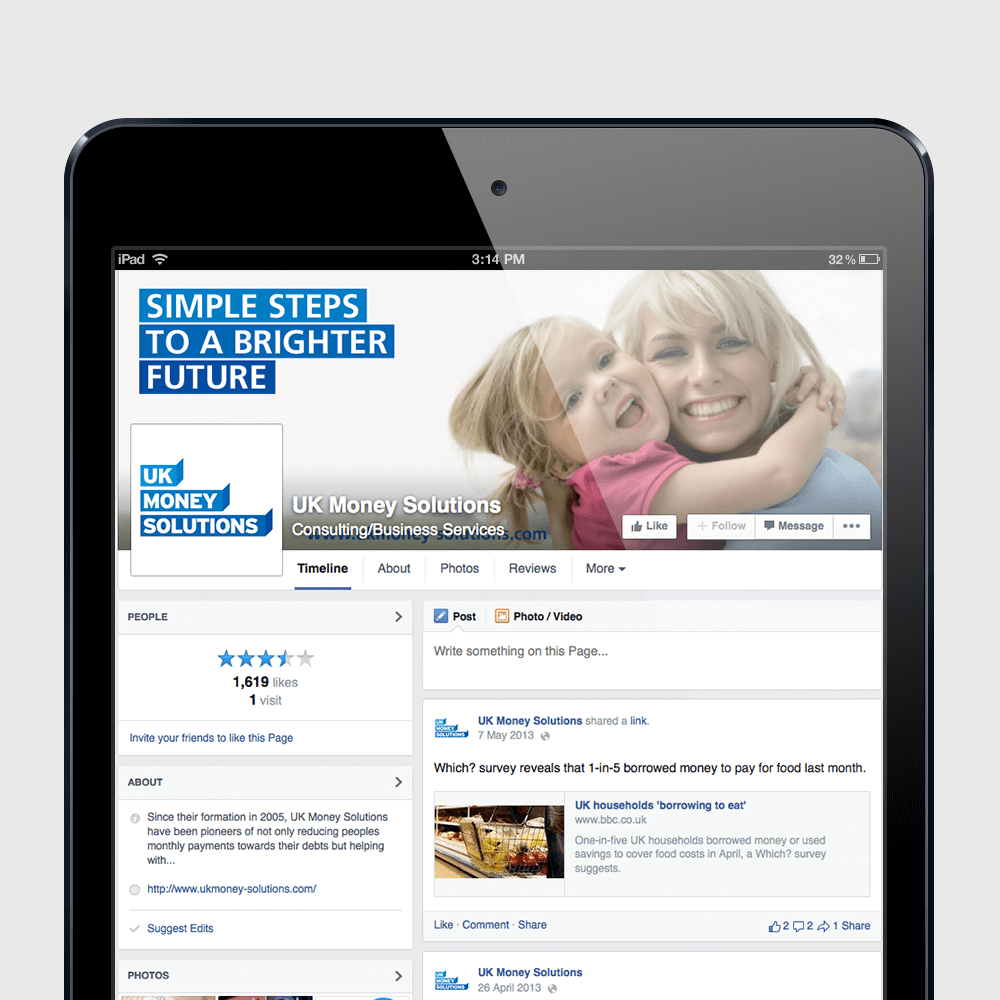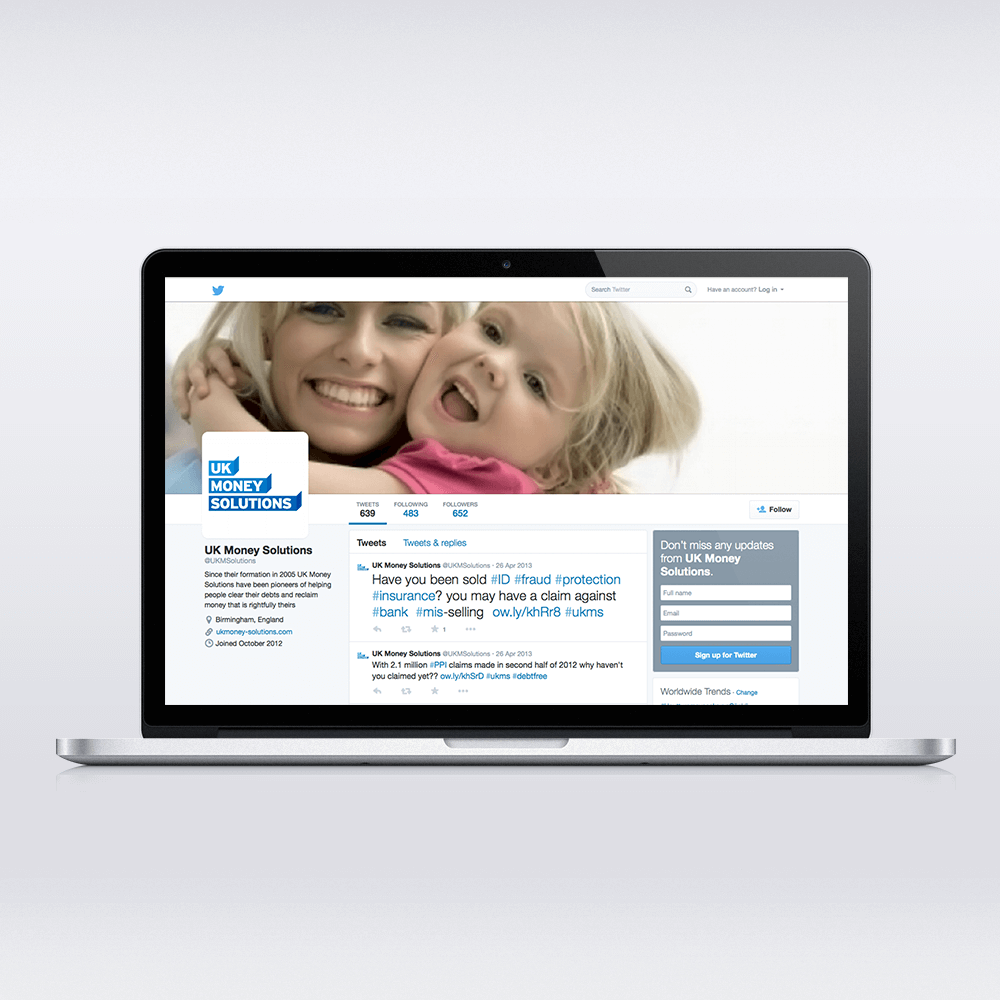 Project Info
Client
UK Money Solutions
Skills
Bespoke template build and SEO for UK Money Solutions
Project Description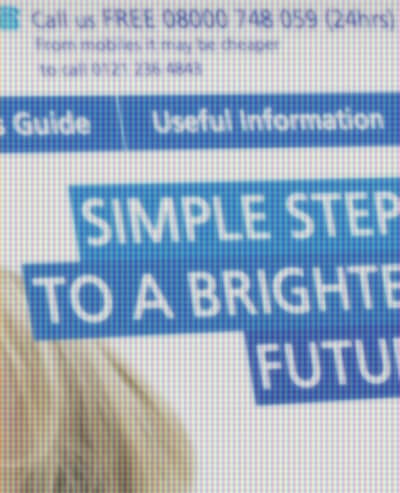 Customer Rating

Rated 5 stars

Spectacular
---
Reviewed by:

UK Money Solutions

Published on:

December 24, 2014

Last modified:

January 5, 2015
---
Summary: Bespoke template build and SEO for UK Money Solutions
Bright, clean, easy to navigate and choc full of helpful advice, the UK Money Solutions website was driven by a desire to give hope to often neglected market sector. We rebranded and repositioned the business, making the website the central communications channel for this expanding Birmingham-based business. Branding, web design, SEO and social media, we "exceeded expectations" – the full service for Birmingham's leading debt advice specialist.
We needed to get our website improved and about a 1 ½ years ago we had about 300 web sites to help the SEO but we soon realised that this wasn't working as well as it used to, so we needed to find another company that would operate the one website for us in a professional manner.

We started looking at SEO which is the 'be all and end all'. Even if you have the best looking website, if nobody finds it, what's the point in having one? We started quite a long project with Opace, which involved lots of people doing good things for us including, content, press releases, Facebook and social media. It's a work in progress but we are getting found more in search engines and people are seeing what we've got to offer. Opace exceeded our expectations with the design, we thought it looked fantastic. You've got to catch people's attention within 5-10 seconds of seeing your website as there's so much competition out there. We were very happy with what the website looked like, the designers and the technical guys at Opace.

The team is very easy to work with, always contactable, and we know they're here for the long term journey. We would certainly recommend Opace to anyone.
Kevin Fielder, Managing Director