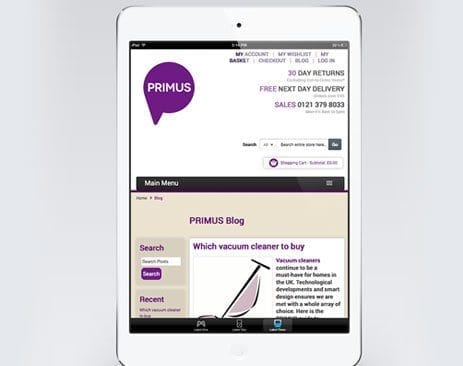 Customer Rating

Rated 5 stars

Spectacular
---
Reviewed by:

Published on:

Last modified:
---
Summary: Bespoke brand identity, responsive Magento design, content marketing and SEO for PRIMUS Homewares Store

CASE STUDY: PRIMUS
Project Description:
PRIMUS is a large trade retailer with thousands of homeware products. To support their UK launch they needed a digital marketing partner with the skills to deliver an eCommerce website, content marketing and search engine optimisation (SEO).
PRIMUS offers thousands of handcrafted garden art, wall art, cast iron products, sculptures, gifts and other items to garden centres, leisure, houseware and online retailers. To meet their brief, we selected Magento – a technology where we have established an outstanding reputation for cost effective e-commerce development and delivery.
When we first worked with PRIMUS we sought to establish a clear brand identity which would underpin the development of the powerful Magento platform we had selected for the website. The website also needed to be able to handle hundreds of product lines and thousands of products.
Website development took into consideration a range of design elements including the need to be mobile-friendly, fully responsive and able to integrate with Amazon, eBay and WordPress. This required custom development of the content management system, effective SEO, impactful content writing and engaging social media support.
As part of the project, we delivered infographic research, writing and promotion, tied to our fully integrated SEO and digital marketing service. WordPress integration was also 'designed-in' to help promote PRIMUS across social media and online search engines.
The Result
We were able to deliver a fully integrated SEO service to help the business achieve excellent Google rankings.
We at PRIMUS have worked with Opace for almost 2 years. They have offered us a range of support across many projects including, SEO training, SEO Services and development of two Magneto websites both being mobile friendly responsive. I find David and his team to be knowledgeable and hardworking and as passionate about my business as I am. Most refreshing of all they are honest, a trait missing from a lot of other agencies I would have no issue recommending them.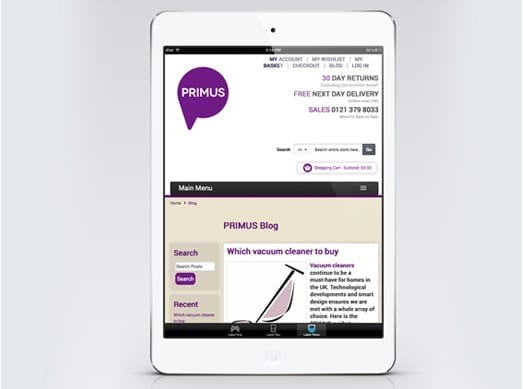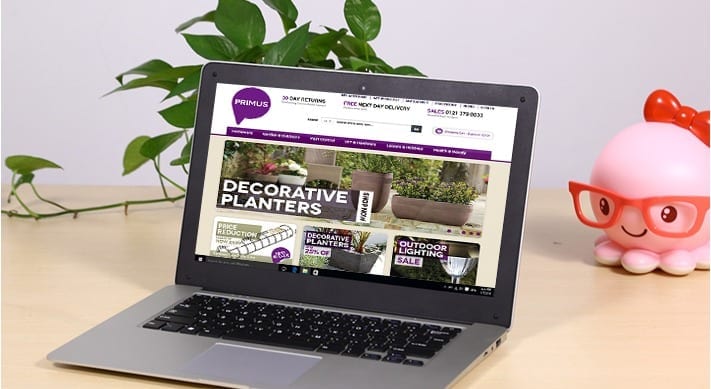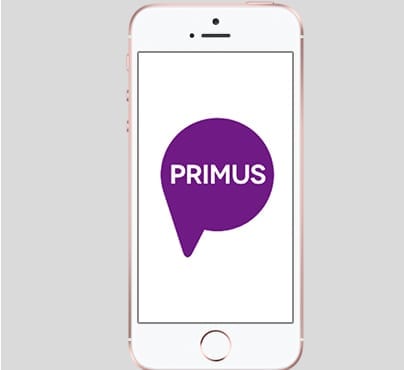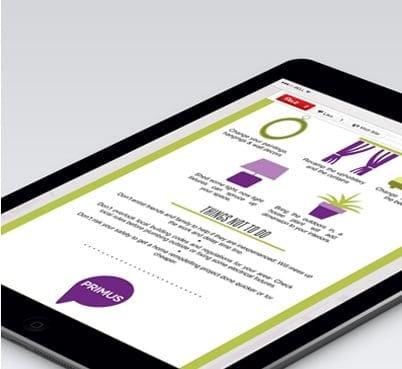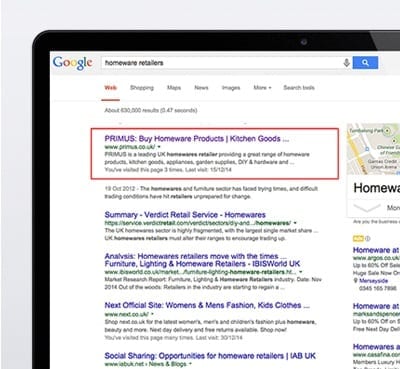 Responsive Magento
Development



100% Positive Customer Reviews
We've always had a great reputation but we thought it was time to tell the world.

Opace are rated 5 out of 5 based on 25 customer reviews


75%
Level of service


92%
Value of money


95%
Improvements


95%
Happy with timescale


100%
Will work with us again
Clients
Organisations we work with
Testimonials
What clients say about us?

Approachable, friendly & flexible

Honest, transparent - no smoke & mirrors

Quick to respond

Challenge you, but in a
positive way

Always deliver what they say
This wonderful achievement was testament to the teamwork, dedication and professionalism shown by Opace, bringing their expertise and moulding it to the very different expertise of the other stakeholders ie designers, web host and ourselves. Opace provide invaluable new project and regular technical support for our website & SEO development. We've found it to be a really invaluable relationship. I would thoroughly recommend Opace to any organisation embarking on such a major website project or who needs the kind of hand-holding and innovative support we've needed.

-Dawn Curnyn
Digital Marketing Manager
Think we could be a good fit?
Featured on
Publications & memberships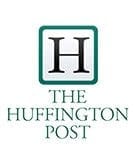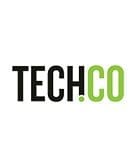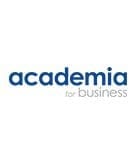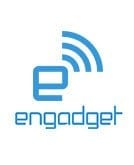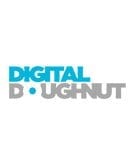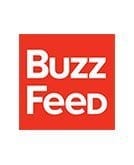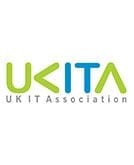 See us on YouTube
Latest Insights
Fresh from our blog
Open source web design & eCommerce Full service integrated online marketing agency.
specialist support & tutorials
Give us a call Speak to our expert team
0121 222 5757
Come and meet us
Opace, Longbridge Technology Park,
Birmingham, West Midlands, B31 2TS